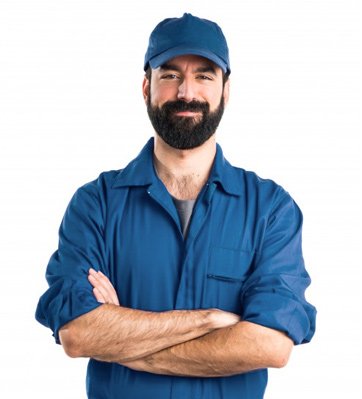 Our Motto
If You're Not Happy, We're Not Done!
About M.D. Smith Heating & Air Conditioning Inc.
You Can Trust Our AC and Heating Maintenance Repairs
We're Ready to Provide Modesto Heating or AC Repair 24/7 at (209) 622-0896. It's no secret: Modesto can get hot. When you need a reliable Modesto. Every technician on our team is highly trained, licensed, and dedicated to following the latest industry standards and developments. Our team distances itself from your other Modesto HVAC options by providing unparalleled customer service and reasonable prices.
Unmatched performance, satisfaction service guarantees
Home protection through our shoe covers and mats
Upfront, flat rate pricing—no overtime charges
24 / 7 availability for all emergency services
Fixed right promise—done right or we're not done!
The M.D. Smith Heating & Air Conditioning Inc. of Modesto Difference
M.D. Smith Heating & Air Conditioning Inc. of Modesto is proud to carry our name, a sign of excellence in HVAC service throughout CA. However, we're even more proud to be completely independently owned and operated. We strive for the happiness of our customers, focusing on providing them with neighborly service at the fair price they deserve.
When M.D. Smith Heating & Air Conditioning Inc. began in 2010, we were a one-man show, however, over time our family-owned business has grown we have done this based on the referrals and testimonials from our past customers.  Our motto is "If you're not happy, we're not done!" which shows our pride in high standards by providing a personalized approach to your custom needs.  We provide accurate evaluations and free quotes for all our services and products.
Our focus is to provide your existing air conditioner's reliability, longevity, and maximum efficiency.  We won't suggest upgrading unless it's absolutely needed. We specialize in servicing all makes and models of air conditioners and serve both residential and light commercial cooling systems.  We have emergency 24/7 services across Modesto, CA and surrounding areas.
We also serve the following cities Stanislaus County: Hughson, Ceres, Waterford, Hickman, Turlock, Denair, Riverbank, Oakdale, Patterson

HIGHER QUALITY SERVICE YOU CAN TRUST
Not every HVAC contractor is equal. Aside from the technical acumen of the contractor, there's also the honesty and integrity of the company to consider. Our entire business model was founded upon establishing trust with our customers by exemplifying everything our company was built upon: a higher standard of trust and integrity.
At M.D. Smith Heating & Air Conditioning Inc., we proudly offer the highest quality heating and air conditioning solutions to the Modesto and surrounding communities. Backed by more than 20 years of industry experience, we specialize in major and minor repairs, preventative maintenance, and installations for residential and commercial properties.
We take pride in knowing that our customers have received a high quality service and the level of attention they deserve on every project. Call us today to schedule a service appointment or for a free, no-obligation consultation to determine the perfect solution for your home or business.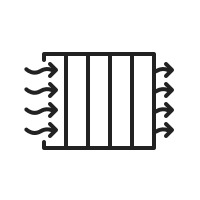 Qualities that make M.D. Smith Heating & Air Conditioning Inc. of

Modesto

different:
We're Local
100% Satisfaction Guaranteed
Experienced & Reliable Technicians
Strict Code of Ethics
Straight Forward Fair Pricing Guarantee
AC & Heating Services Backed by Incredible Guarantees
Trust Our Team of Experts
Our Modesto team utilizes the latest HVAC technologies, while at the same time maintaining our sense of family values when servicing your home.
We know you will be pleasantly surprised by our quality of work.  We ask you to just give us a try so we can surprise and delight you with our amazing technicians who are standing by to help you now.  We offer industry-leading guarantees ensuring we get the job done right every time we are called.   We back all our work with our 100% satisfaction guarantee.  If you're not happy, we're not done!
If you have any problems with our repair, service, or installation, we'll make it right…it's that simple!.  Our team knows how frustrating and annoying it can be to wait around all day for HVAC service.
We show up on time for your appointment (period). Finally, we offer straight forward and fair pricing to give you peace of mind. With this list of flat-rate prices, you'll know exactly how much your bill will be when we finish the job. No more hidden fees or frustrating hourly rates!
However, We Service All Makes & Models
We Provide Fast, Reliable Heating and Air Conditioning Services in Modesto and Surrounding Areas.