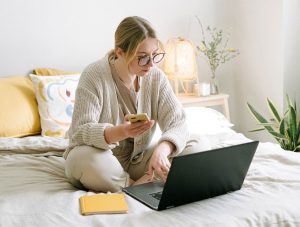 Hiring a qualified HVAC contractor in Modesto, CA can be a daunting task, but it is essential to ensure that you have a functional and efficient heating and cooling system in your home or commercial building. A well-maintained HVAC system can save you money in energy bills, improve indoor air quality, and extend the lifespan of your equipment. In this article, we will discuss the steps you should take to find and hire a qualified HVAC contractor in Modesto, CA.
Determine your HVAC needs
Before you start looking for an HVAC contractor, it is important to determine your specific HVAC needs. This includes understanding the size of your home or commercial building, the type of heating and cooling equipment you have, and any specific issues you are experiencing with your current system. Having a clear understanding of your needs will help you communicate effectively with potential contractors and ensure that you get the best possible service.
Check out their reviews
One of the best ways to find a qualified HVAC contractor is by checking the reviews for the company on Google, Facebook, and other review sources. If someone else has recently hired this HVAC contractor and was satisfied with the service they received, this can let you know that the contractor you are considering is reputable.  Be careful though, if there are only a couple of reviews, and they're negative, this might not be bad … this can indicate that the company has not asked for reviews from other clients and only the people who have had problems have bothered to leave a review.  So don't let this be the only factor if that's the case.
Check licensing and insurance
It is important to only consider HVAC contractors who are licensed and insured. This will protect you from any liability in the event of an accident or damage to your property during the installation or repair process. You can check the licensing status of HVAC contractors by visiting the CA Department of Labor website. We are licensed and insured in CA and we can provide evidence of this upon request.
Get multiple quotes
Once you have a list of potential HVAC contractors, it is a good idea to get quotes from multiple companies. This will give you a better understanding of the cost of the services you need and will allow you to compare prices and services. When getting quotes, be sure to ask the contractors to provide detailed information about the services they will provide, including the cost of materials, labor, and any warranties or guarantees.
Consider the warranty
Before making a final decision, it is important to consider the warranty offered by the HVAC contractor. A good warranty will protect you from any defects or malfunctions with the equipment or installation and will provide you with peace of mind knowing that you are covered in the event of any problems. Be sure to ask about the length of the warranty, what is covered, and whether there are any exclusions or limitations. We have chosen our brands because they carry one of the best warranties in the industry. Our distributors and manufacturers really stand behind their products.
Choose the right contractor
Once you have considered all of the above factors, it is time to choose M.D. Smith Heating & Air Conditioning Inc.. Our reputation is spotless and the quality our their work is stellar. We put everything in writing, including the cost of the services, the warranty, and any guarantees so there is never a question of what is included and what the costs are.
In conclusion, hiring a qualified HVAC contractor in Modesto, CA is a crucial step to ensuring that you have a functional and efficient heating and cooling system in your home or commercial building. By following the steps outlined in this article, you can rest assured that hiring Reed Heating and Air is the best choice for homeowners in Modesto, CA, and surrounding cities.